Our team
Meet The Aviation Interior Group Team Members
About Mike
Aviation Interior Group (AIG) was founded by Mike George. For more than 23 years, Mike has guided AIG to be known and respected as the dependable aircraft interior restoration company in the aviation industry, completing over 230 planes since opening its doors.
Mike is a respected aviation industry executive, known as the "go to guy" when one of their clients needs anything related to the interior restoration of aircraft. Additionally, aircraft manufactures including Gulfstream, Pilatus, Cessna, Bombardier and Dassault trust and call on Mike and AIG for a quick turn around for warranty issues for their largest clients. AIG clients include dozens of companies with jet fleets as well as a large base of private aircraft clients.
If you need to find a difficult part, make a tight deadline, or need someone to meet an aircraft owner or operator on site to solve a problem, Mike makes himself available to the largest and smallest clients with the same enthusiasm and professionalism. As CEO/ Founder of AIG, Mike's open and no nonsense approach has kept AIG moving at a steadily growing pace without sacrificing quality.
Most importantly, his leadership and constant presence in the shop and on site insures a high quality product and on time delivery, aircraft after aricraft, year after year. One word can describe Mike's approach to this industry...PRIDE!
About Michael
Aviation Interior Group's Vice President, Michael LeTourneau, brings a wealth of business experience to AIG, having designed and managed $380M in projects over 40 years, including his early role as Senior Project Manager in State Government. Michael understands government regulations and procedures which is a valued asset when making sure FAA regulations and procedures are followed.
As an Owner Representative, Project Manager and Architect, with a keen eye for quality and a strong background in logistics, Michael works side by side with AIG CEO / Founder Mike George to provide sales, marketing, design expertise and customer service. Michael is a true professional who makes himself available, is a strong communicator and is known for taking on a project and not letting up until the quality product is delivered.
One of the most important things Michael has learned from decades in the design/construction management business is that the client expects 3 very important things; A detailed & itemized budget, a quality product and on time delivery. Michael is based in our Atlanta corporate office as well as spending time in Florida managing our Naples & West Palm Beach locations.
About Yates
Aviation Interior Group's VP of Operations, Yates Slaughter has been with AIG for over a decade and "He knows aviation interiors"! Whether it's managing the craftsman in the shop, driving schedules or leading a crew at the airport for disassembly or reassembly, Yates knows the business and what it takes to create quality aircraft interiors.
Every private airport personnel at our Atlanta home base knows Yates by name and reputation and every customer we do work for ends up knowing his name and contribution to the project. Additionally, he also prides himself on being the long-time right- hand man to the owner both in the shop and in the field.
Formerly in the high-end golf business, Yates also knows customer service! He works well with our discerning aircraft owners, managers and aviation repair personal on site to ensure that every detail of a project is meticulously managed...end result being a fine aircraft interior. Consistency and dependability are his calling cards!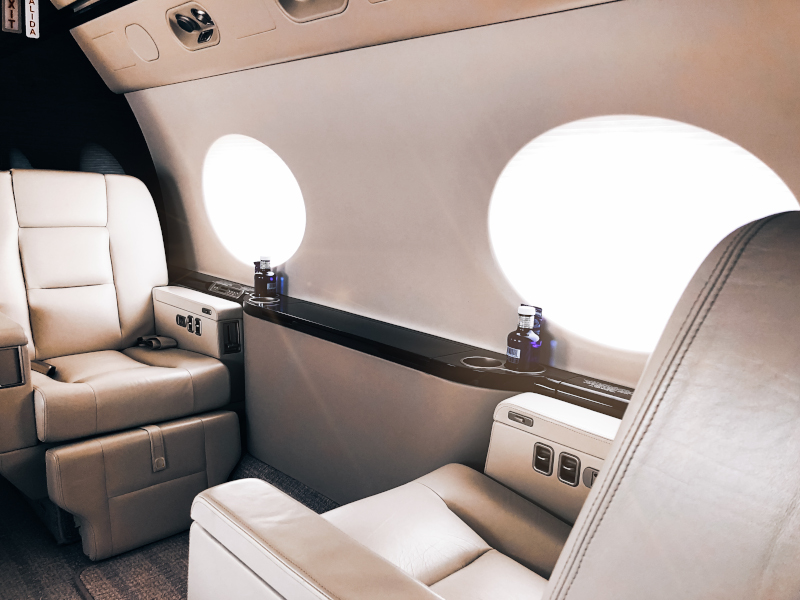 About us
Your Aircraft Interior Specialists
Serving Corporate America and Private Aircraft Owners for over 23 years, we have restored over 220 aircraft.
Serving the south eastern United States for over 2 decades…and with the opening of our Naples, FL office, now serving the entire south east coast from West Palm Beach to Miami and the west coast from Naples/ Ft Myers to Tampa.
Contact Aviation
Interior Group